We are Proud to Announce that VMCCA Student Services was awarded a RAMP designation by the american school counseling association!
Introducing... Counselors' Corner
New for the 2018-2019 school year, our Counselors will put together regular newsletters for students. We hope to include information on topics that are relevant to the events at school, as well as topics of interest to our students.
---
Our BelIefs
All students can learn.

When you fail, fail forward.

Employability skills are an important part of what students must learn to be successful in the work force.

​Each student should recognize the staff as resources to complement their educational success and future goals.

​
Our Vision
Through the framework of advocacy, leadership, and collaboration, the Counseling & Student Services Department of VMCCA will foster a learning environment in which each student is empowered to attain interpersonal, academic, and career goals. Graduates of VMCCA will be innovative and creative problem solvers with effective communication, collaboration and critical thinking skills.
Our Mission
The Vernon Malone comprehensive school counseling program will focus and support the school's mission to ensure all students graduate on time, college and career ready. The counselors will collaborate with all stakeholders to address and remove barriers to student success and provide equitable access to career, academic and social emotional well being for all students. Through participation in a comprehensive, data driven school counseling program, students will be provided an opportunity to reach their full potential.
Our Goals
1.
By the end of the 2018-2019 school year, we will cultivate life-long learners by increasing school awareness of social emotional learning using current best practices.
Powered by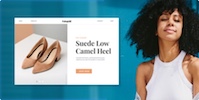 Create your own unique website with customizable templates.