The Debutante Program sponsored by Alpha Kappa Alpha Sorority, Inc., Alpha Theta Omega Chapter and ATO, Inc. is designed to annually recognize selected young ladies who are high school seniors. The Debutante Program offers scholarships, awards, activities, and opportunities for young ladies to further develop their educational, cultural and social skills. In addition, the program's Debutante Ball has been referred to by some as "one of the most exciting social events of the year."

The Program is a privately operated program that has established criteria for its eligible participants. Young ladies who will be high school seniors during the 2017-2018 school year are selected for participation in the program based on their moral character, ethical values, and potential to further their education beyond high school. The ATO Chapter and ATO, Inc. desire to only recognize those young ladies who meet these criteria. Therefore, we reserve the right to screen and exclude young ladies who do not meet the qualifications for the program.

All interested students should fill out this following Google Form.

Students must be seniors in the 2017-2018 school year. Google Form: http://goo.gl/forms/9175kH0zdM

Submissions must be completed by

Monday, April 24th, 2017

!
Powered by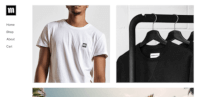 Create your own unique website with customizable templates.