To be eligible for nomination as a potential Cheatham-White Scholarship candidate, a person must satisfy all of the following criteria:

Be admitted as a freshman in the fall semester into a baccalaureate program at NC Central University or NC A&T State University.
Be a United States citizen or permanent resident.
Be on course to graduate from high school in the spring semester prior to college admission.
Minimum 4.0 or higher weighted cumulative GPA.
Have a minimum SAT (Math and Evidence-Based Reading) score of 1280 or a minimum ACT score of 28.
Show exceptional qualities of character and leadership.
Be significantly involved in extracurricular activities.
Demonstrate a strong commitment to service.

Candidates for Cheatham-White Scholarships shall be selected on the basis of academic merit, honorable character, outstanding leadership potential, and a demonstrable commitment to service. Financial need shall not be a consideration.

Students must complete the application to NCCU and/or NC A&T prior to November 1st. If a student is interested in the VMCCA nomination for this scholarship, he/she must see a Counselor prior to October 20th.​

Students who do not receive the VMCCA nomination, but feel they are good candidates for this scholarship are eligible to complete a Self-Nomination form.

Established in 2017 by the Brown Family, The Raleigh-Wake Chapter of the NCCU Alumni Association honors the legacy of Muriel Brown, a retired WCPSS teacher in Early Childhood Education, NCCU alumni, and Raleigh-Wake Alumni Chapter Member.

Eligbility Requirements:

Raleigh/Wake County resident
Major in Education, preferably Early Childhood Education
First-time attendee of NCCU
GPA minimum of 2.5
SAT test score of 900+ (or equivilent)
Acceptance letter to NCCU
Financial need is not the primary criterion in determining award recipients.

Scholarship is renewable annually as long as the recipient maintains a GPA of 3.0 or above and remained enrolled as a student at NCCU.Deadline:

April 16

The NORTH CAROLINA CENTRAL UNIVERSITY ALUMNI ASSOCIATION, INC. offers several "NATIONAL ALUMNI SCHOLARSHIPS" to students at North Carolina Central University. These scholarships vary in amount and may be renewable annually for up to four years.

Recipients of these awards are designated as

National Alumni Scholars

. Only those who have at least:

3.0 "B" weighted grade point average,
and a SAT/ACT (Math/Reading/Writing) score of 1210/17 or above

will be considered for alumni scholarships. All Alumni Scholars are required to carry a full class load as deemed appropriate by the University. National Alumni Scholars are required to maintain a cumulative grade point average equal to a 3.0 "B" each academic year, complete at least 24 volunteer hours within the NCCU Alumni House, become a member of the NCCU Pre-Alumni Club, and attend at least one Alumni Association National Meeting (Annual/Council/Convention). The progress of these scholars will be reviewed at the end of each academic year by the Alumni Association's Scholarship Committee.

The deadline for receiving all application materials and renewal applications is

March 15th

(postmarked).
Powered by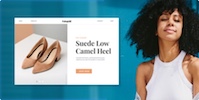 Create your own unique website with customizable templates.