In mid-December, the Goodnight Scholars Program will issue approximately 700-800 invitations to apply to prospective first-year NC State students who have applied for fall 2019 admission. This invitation gives each student access to the Goodnight Scholars Program online application. The invitation is sent to the email address listed on the student's general NC State application. The application is accessible via

Pack ASSIST

.

​

To receive an automatic invitation to apply, a student must:

Submit the general NC State application by

October 15, 2018.

Indicate a family income of less than $110,000 on the NC State application (confirmed via the FAFSA. See the 'Free Application for Federal Student Aid Submission' below.)
Be a North Carolina resident.
Demonstrate a history of exceptional academic performance.

​

Additional criteria may be used to address critical needs in STEM and STEM education fields and encourage diversity and inclusion per the

University's strategic plan

.

Prospective NC State students who wish to be considered for an invitation to apply may nominate themselves for consideration. This form also allows students to share unique academic and/or financial circumstances that they feel may cause them to be overlooked for an invitation to apply to our Program.

The self-nomination form for the Class of 2023 will open on

October 15, 2018

, and close on

December 1, 2018

.

The Park Scholarship provides:

Exceptional Benefits

Four-year scholarship valued at up to $111,000 in-state and up to $195,000 out-of-state, including tuition and fees, room and board, books and supplies, travel, and personal expenses
Grants to fund professional and personal enrichment experiences, such as research projects, service activities, and conferences in the United States and abroad
Early course registration
Guaranteed invitation to join the University Scholars Program for all Park Scholarships Finalists



Personal and Professional Development in Scholarship, Leadership, and Service

If you believe you're qualified for the Park Scholarships based on our

selection criteria

of scholarship, leadership, service, and character, we welcome you to apply! The application processes for Park Scholarships and NC State undergraduate admissions are separate, so be sure to follow the instructions below.

By October 15:

Apply for undergraduate admission to NC State.
Complete the Park Scholarships application, which is housed in NC State's wolfPAW system. To access this, you must either be endorsed by your high school (by October 1) or you must self-endorse. Explanations of each endorsement method appear near the bottom of this page.

The Park Scholarships application asks that you provide:

Names and email addresses of two recommenders
Information about advanced coursework completed
Two essays (for this year's essay prompts, refer to the Application Process FAQ)

The Park Scholarships Selection Committee will also review your:

High school transcript, submitted by your counselor through the application for admission
SAT and/or ACT scores, submitted to NC State directly from the testing agency
Honors and Activities information from your application for admission
Personal essay from the application for admission

We must receive all materials by October 15.

The College of Textiles at North Carolina State University is now accepting endorsements for our Centennial Scholarship program, one of the largest college-based scholarship programs at NC State. Please

endorse

your best and brightest students for this dynamic scholarship opportunity by November 15.

The Centennial Scholarship program is designed for students who are interested in career fields such as engineering, business management, design, chemistry, polymers, forensics, medical fields, fashion merchandising and retail management.

ITT Centennial Scholarship

Awarded to the top Cetennial

$22,000/year for 4 years and $7,500 in enrichment funds

Kimbrell Centennial Scholarship

Awarded to the 2nd top Centennial

$20,000/year for 4 years and $7,500 in enrichment funds

Centennial Scholarship

$15,000/year for 4 years and $7,500 in enrichment funds

Up to 8 awarded per year

North Carolina Textile Foundation Scholarship

Prestige Scholarship

$1,000 - $2,500/year for 4 years

​

Competitive applicants demonstrate high academic achievement, strong leadership qualities, involvement in extracurricular activities and civic engagement and an interest in textile-related careers. For scholarship consideration, students must submit a NC State admissions application by the October 15 deadline.

​
Powered by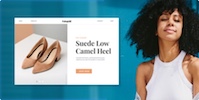 Create your own unique website with customizable templates.